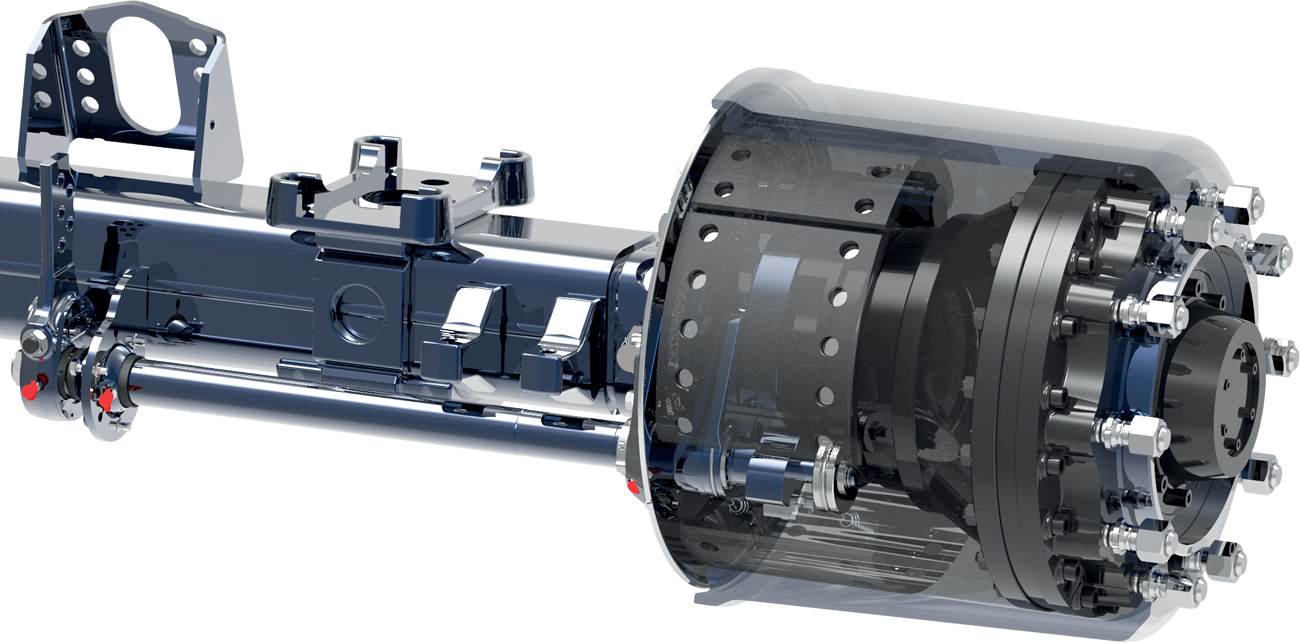 BPW AGRO
Drive
The hydraulic drive axle
The drive axle for trailers.
Go on, when others stop.
BPW AGRO
Drive
The drive axle with two-stage Black Bruin drive and integrated freewheeling
Made to move heavy loads under tough conditions.
Technical data
| | |
| --- | --- |
| Type | GHB 12010 rigid axle |
| Axle housing | 150 x 20 mm |
| Brake | FL 4118 |
| Max. axle load | 13.500 kg at 40 km/h |
| Min. rim | 22,5" |
| Offset | +105 mm |
YOUR ADVANTAGES
AT A GLANCE
Brake pad replacement without disassembling the drive motor
For use with tractor or auxiliary hydraulics
CTI preparation for PTG system
Brake with EU 68/2015 certificate
ABS or speed sensor inside-mounted and protected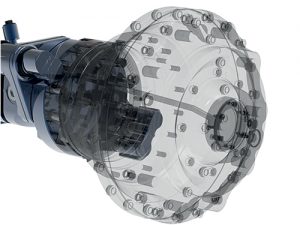 CTI preparation comes standard.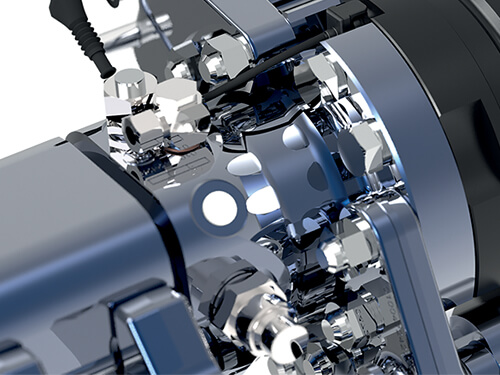 Optional dual-sided use of optimally protected SDS (Speed and Direction of Rotation Sensor) or ABS sensors.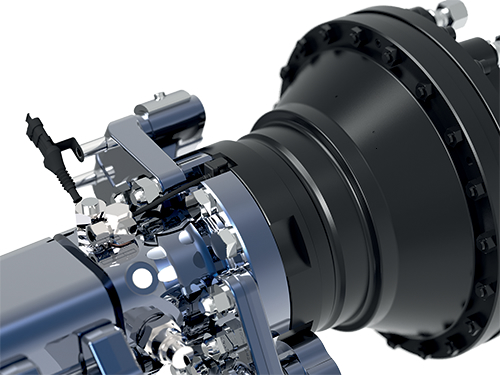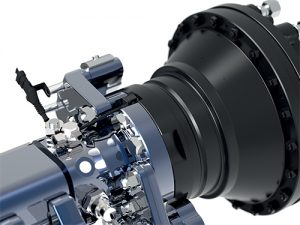 Can be combined with any suspension system thanks to varying brake camshaft position.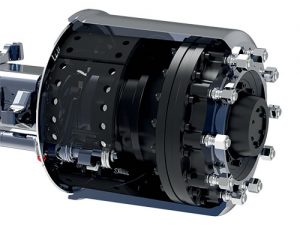 Brake pads are serviced using the well-known BPW method, without disassembling the drive motor.
Benefits of

driven axles

on the trailer

The range of application for hydraulic-powered axles is exceptionally diverse.
Whether applying fertilizer on sloping terrain, harvesting in wet and slippery ground conditions, navigating silos or loading and transporting on unpaved roads at construction sites, the BPW drive axle, is the right solution for your toughest conditions.
High torque and large speed range
Minimized ground impact thanks to reduced slip of tractor drive wheels
Enables lightweight tractors to pull heavier loads
Better "payload to total weight" ratio
Fewer transport hauls
Black Bruin

No power like it
The BPW AGRO Drive axle uses an on-demand hydrostatic wheel drive from Black Bruin.
The axle is driven by hydraulic radial-piston motors – two-stage motors that are designed to cover a broad speed range.
On the road, the radial-piston motors operate in freewheel mode without active control.
Technical data
| | | |
| --- | --- | --- |
| | First gear | Second gear |
| Max. working pressure | 400 bar | 400 bar |
| Max. torque, approx. | 37.600 Nm | 18.800 Nm |
| Working pressure* | 200 bar | 200 bar |
| Torque, approx.* | 18.800 Nm | 9.400 Nm |
* Only with tractor hydraulics
Features and benefits
Freewheeling in on-road use
Integrated RDS preparation
Compact design