AGRO FlexFrame is BPW's solution in the area of tandem running gears. A concept for the modern agricultural vehicle producer. Axle loads with 2 x 12 tonnes at 40 km/h.
A custom-designed frame. Parallel crossmembers for tippers and flatbed transporters, portal crossmembers for slurry tanks and silo transports.
The FlexFrame developed by BPW is a tandem running gear with 2 x 12 tonnes axle load at 40 km/h. Its special feature is the standardised concept for connection to the vehicle frame. The entire running gear is secured to the vehicle frame with 22 M20 bolts. Thanks to this complete system with many options, the delivery time is greatly reduced and the vehicle manufacturer gains greater flexibility. The possibilities are endless, from the choice of the suspension system to the fitting of the brake system all the way to the complete integration of a hydraulic steering system.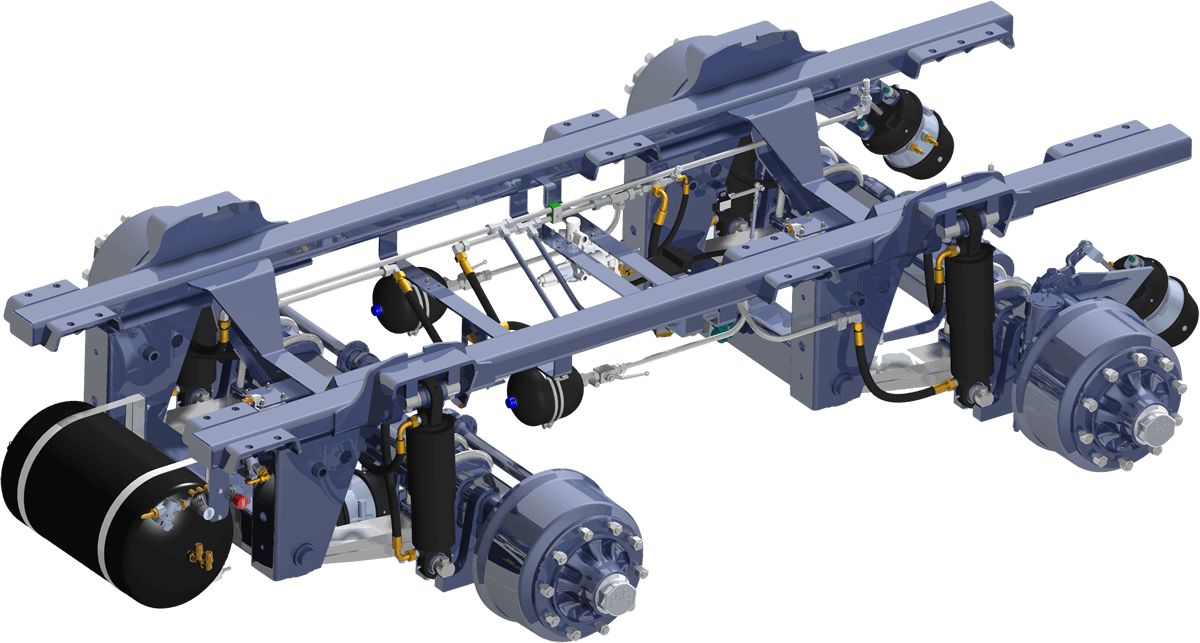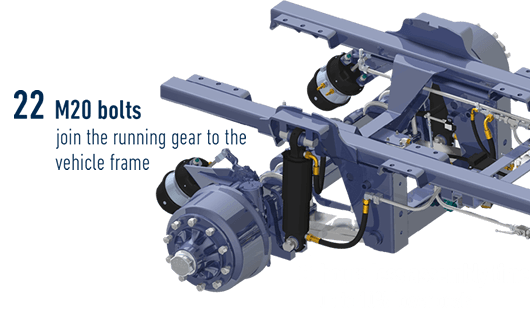 BPW AGRO
FlexFrame


High-end solution
Portal crossmembers
Optimised arrangement for slurry tanks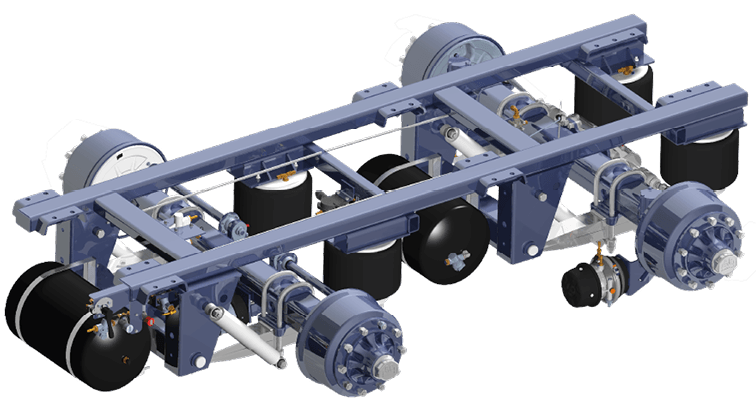 Parallel crossmember
Optimised arrangement for tippers