he AGRO Hub developed by BPW provides a precise overview of running gear mileage. Integrated sensors determine total mileage and daily mileage. The vehicle owner or driver can call up either operating hours or mileage. Vehicle usage can be quickly and accurately determined with the aid of diagrams. The data is displayed via the BPW AGRO app (for Android operating systems), which can be linked wirelessly to the AGRO Hub. The system also offers ISOBUS communication channels.
In addition to this data, the BPW AGRO Hub provides memory for the running gear spare parts list, relevant maintenance instructions or documents, for example. Another option is an integrated basic maintenance interval reminder to optimize vehicle operation.
Apart from the standard speed sensors, a further six sensors can be incorporated. These enable additional functions, such as monitoring the system pressure or the operation of an integral steering axle lock.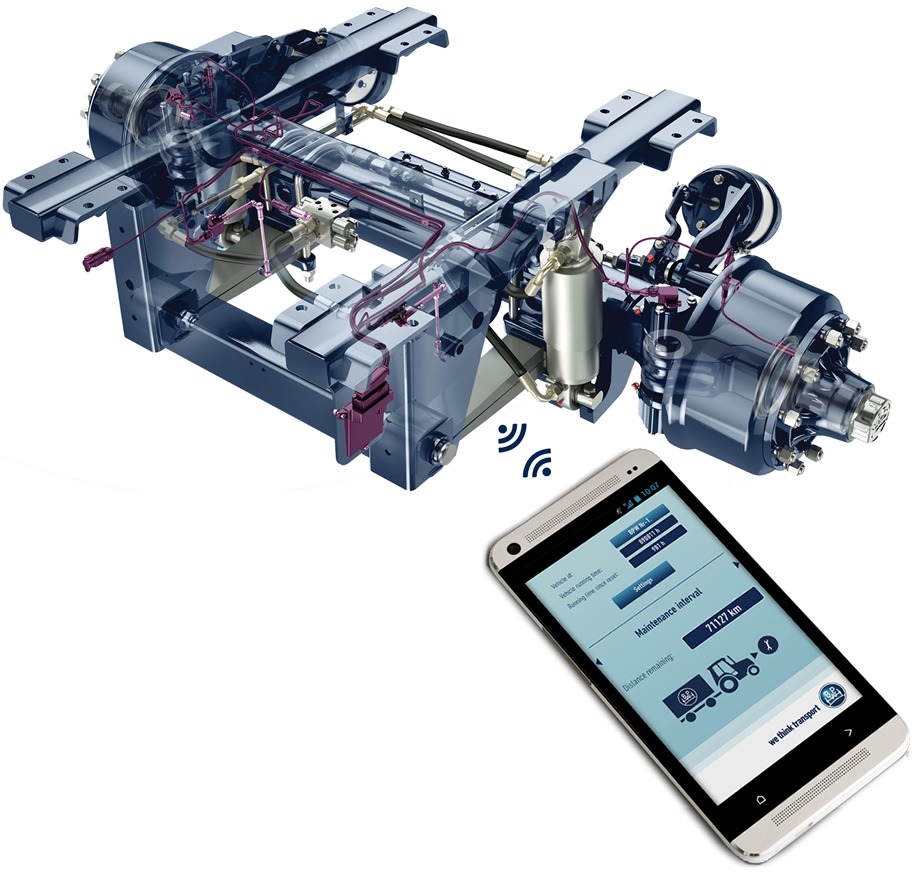 BPW AGRO
Hub


Functional description
The brands of the BPW group: