Hollow
Axle beam
BPW hollow axle beam consists of two specially rolled U-Profiles which are welded together internally and externally as well.
More material at the corner radius and less material in the upper and lower areas.
Low inherent weight and
excellent rigidity for high payloads
Maximum

service life.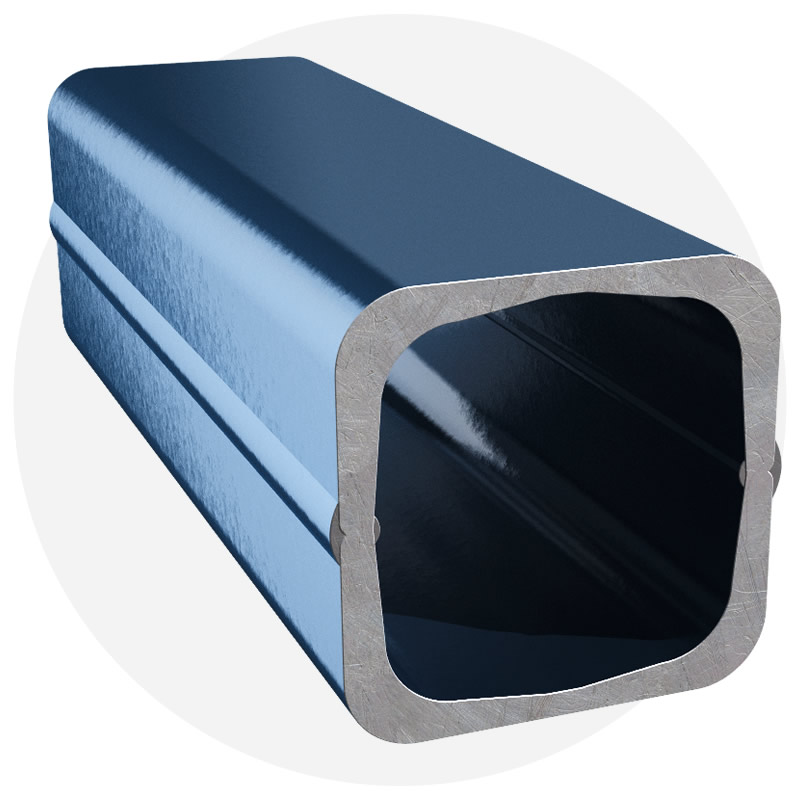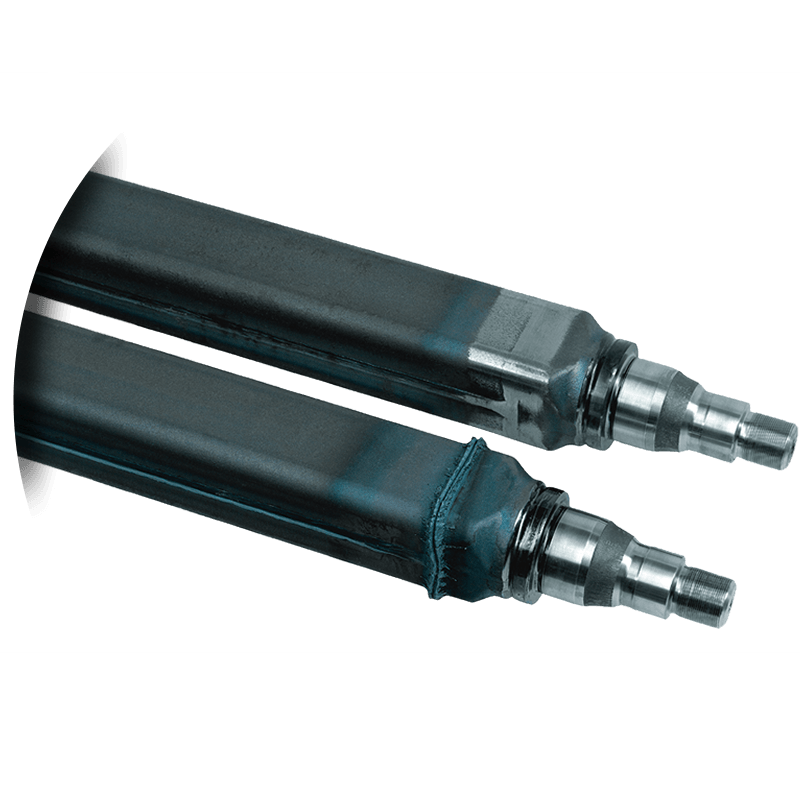 Axle stub
Like from one piece
With butt-welded process BPW offers unique and secure connection. This ensures maximum service life of the axle through optimally shaped to cope with the load and with square axle tube as well as with material selection.
Low inherent weight.
High payload-

maximum service life.
KTL Surface protection
Cataphoretic dip-coating
Cataphoretic dip-coating with zinc-phosphating called KTL Comprehensive surface protection also on the inaccessible place as hollow space. Minimum rust creepage, e.g. after surface damage by stone or chipping strikes.
5 times more effective

corrosion protection
than the conventional painting processes.
Bearing system
The bearing is developed and continuously audited specifically according to BPW internal company standard.
It also has been tested by BPW long-term road tests.
Safe drive.
Long service life and
and slight rolling resistance.